I had a version of this on my FB, but decided to post it here to elaborate.
I ran across this link a while ago and it bothered me.
The more I saw it and heard about it the more it bothered me.
(Here's one of the Links
Gwyneth Takes The Snap Challenge
)
Basically Gwyneth decided to try living off of a SNAP (or food stamp budget for a week). The number she used was $29.00/week. I assume she just took that number as correct from Mario Batalli (who challenged her) without doing any homework, because with a quick internet search I found that is not necessarily true.
$29 is an arbitrary number pulled from someones ass - if she's trying to bring attention to the cause she should use the worst possible case...meaning the lowest income section who receives the largest benefit. A 15-second web search brings up the Maximum Monthly Allotment Chart
(
you can find it here
)
| | |
| --- | --- |
| People in Household | Maximum Monthly Allotment |
| 1 | $ 194 |
| 2 | $ 357 |
| 3 | $ 511 |
| 4 | $ 649 |
| 5 | $ 771 |
| 6 | $ 925 |
| 7 | $ 1,022 |
| 8 | $ 1,169 |
| Each additional person | $ 146 |
Not that it's much, but by my calculations Each person gets $37.44 max a week.
(Family of 4 gets $649 a month,
$649/12(months)=$7,788.00/Year,
$7,788/52(weeks in a year)=$149.77/per family per week OR $37.44per person)
First, let me say understand what she's trying to do but she really only succeeded in showing every "Average American" how out of touch with reality she actually is. If she wanted to make a point she should have done some research. What she did was make herself look like an out-of-touch ass.
I've never had to use SNAP, but I have been on tight budgets before. I can tell you the first thing I did was research. Whether it was looking for low cost high volume recipes or just looking for the sales adds for meat, I checked in to my current real life situations.
Secondly, if I were in a position to have to use SNAP benefits you can be damn sure that I'd know EXACTLY what my weekly allotment would be. She did none of this...just took a half-assed idea and ran with it. Thought she'd make a point and show us regular Joe's shes one of us.
Well, to me it's more like a slap in the face to anyone that has had to budget or live of of less than what they need.
On top of that she's doing this for herself NOT her whole family. Hell, I can live off of $29/week. Ever heard of ramen and sandwiches? Whats hard is trying to budget for a family with children - notice she didn't broach that subject.
Maybe her kids can't be subjected to such things, maybe in her epic planning session she forgot that part (along with any actual planning). Either way feeding yourself on $29/a week is doable and really not pity-inducing in my book. Trying to feed a family of 4 on $150/week that could get tricky and I might have commended her for that.
So here's what Mrs. Goop bought: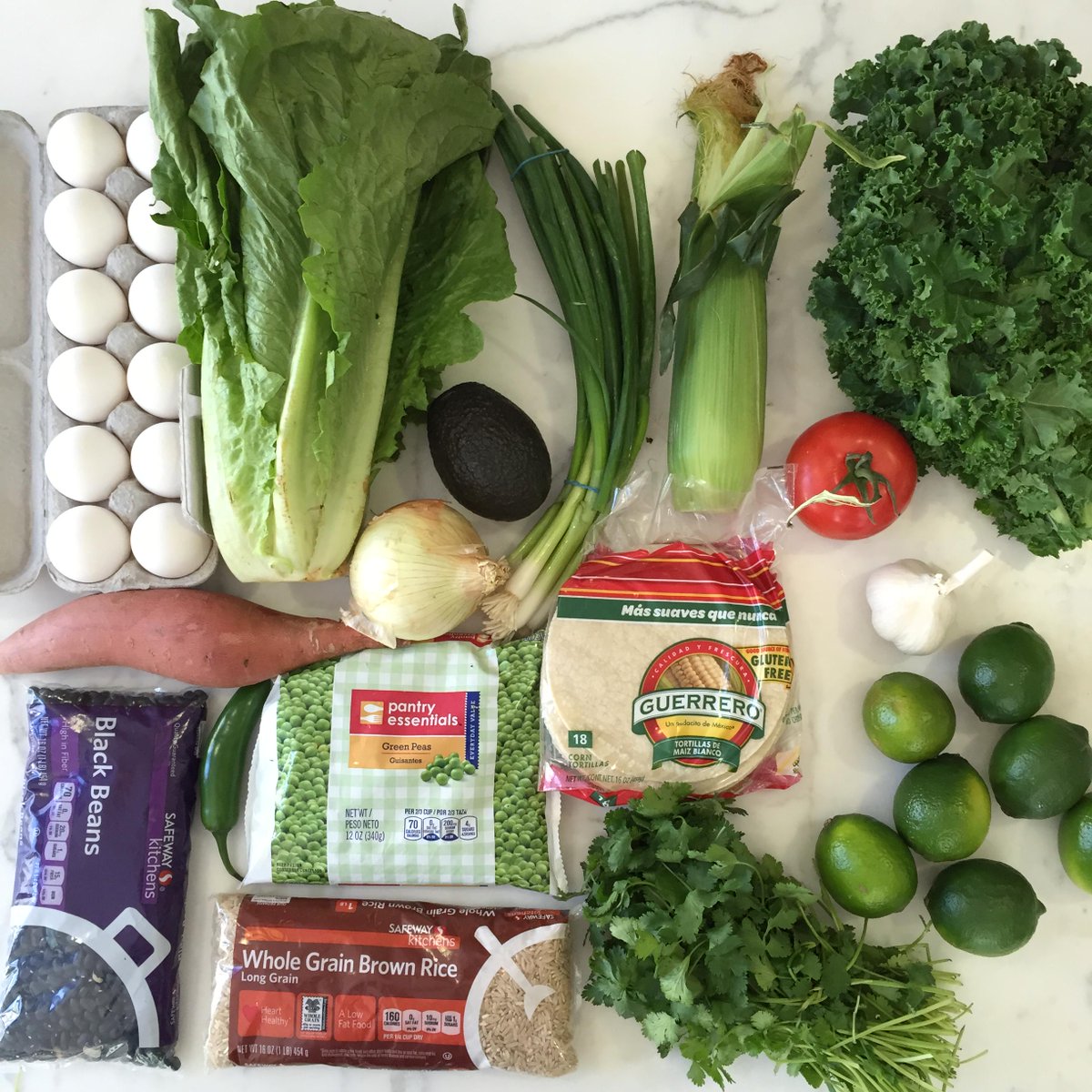 And here are more of my issues...
Snap stands for SUPPLEMENTAL NUTRITIONAL ASSISTANCE PROGRAM not whole grocery bill assistance program. While you used your $29 on this the government has factored in that you'll also be using 30% of your own resources on food.
Even if she's using $29/week/per person...she has a family of 4 right? Either she bought her limes and beans at the same place she buys her heels or she couldn't actually commit to living like an Average American (see our kids aren't exempt from our budgets here in the rest of America)
Sister needs a shopping lesson - unless someone is gifting her a case of coronas what the fuck is she gonna do with all those limes?
Sister needs a shopping lesson - she has 2 kids to feed for a week and there's not a single pack of chicken nuggets or mac and cheese??? Not the case in my house.

She missed her own point - "how hard it is to live on snap" (I'm assuming that's what she was going for) I think any parent that has lived on a budget will agree; you will eat canned pork and beans for a week if it means your kids can have the food they like/need. (I don't see 7 limes as necessary or one ear of corn acceptable) Maybe im off off base, but if I had her grocery haul the only ones eating would be the cows out back! That clearly isn't kid friendly food.
And who the hell buys 1 ear of corn???? Are they each gonna get 1/4 of the cob? COME ON!!! Trade in the limes and get a few chicken thighs..kids eat chicken Gwenny...just ask their nanny
Maybe I'm being harsh, but if you're going to try and raise awareness for a group of people at least try and understand what their actual challenges are. Hell, even Paris Hilton was able to accomplish that with her "Simple Life" show, so it can't be too hard. It's not like we're an elusive species.
You're just gonna have to leave Hollywood to find us.
***As a side note...just to see how I would actually do I tried to plan a weeks worth of meals on the maximum snap budget ($149.77) I was able to do it for $125.74.
A few things to take into consideration.
I planned this week as 7 full days with all of us eating each meal. (only the kids (2) have snack time). Usually the kids are at daycare 5 days a week and are served Breakfast, lunch and snacks, but for consistency I just pretended they were home. Also, we usually eat left overs for lunch at work the next day - I didn't account for that and instead planned separate Lunches.
I tried to be fair in purchasing foods. There are some items that I will buy store brands of and some items that I will only buy major brands. I did that here too. Also, a think to note is that many of these items will carry over into next week relaxing the budget a little (cereal, bread, string cheese...etc)
In conclusion it takes a little more time to plan and match prices but it's doable (even without the 30% of your own resources) No you can't have steaks every night, or seafood but it is doable.
Take a look for yourself:
And here are screenshots of my online shopping list (a service I use in real life)